Boeing
2018-12-03 11:53 UTC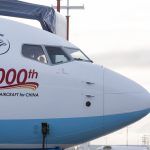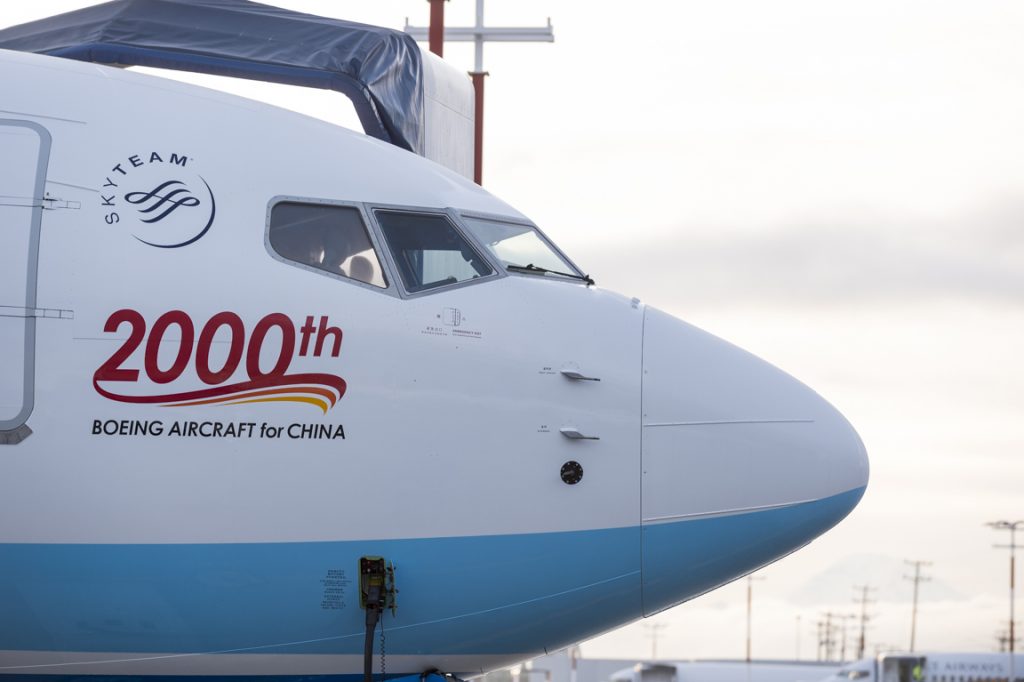 Boeing delivered its 2,000th airplane to a Chinese operator on Friday, a 737 MAX for Xiamen Airlines. The milestone and the pace at which it was reached reflect the accelerating growth in the world's largest commercial aviation market.
Boeing delivered its first 1,000 airplanes to Chinese airlines over four decades. The next 1,000 Boeing jets have now been delivered over the past five years. The rapid pace continues as one in four Boeing-made commercial jet goes to a Chinese operator, either through direct purchase or lease.
The new 737 MAX delivered today sports a special logo commemorating the milestone. It is the eighth MAX airplane to join fast-growing Xiamen Airlines, which operates the largest all-Boeing fleet in China with more than 200 jets. The carrier also uses Boeing Global Services to improve the efficiency of its network and operations. Xiamen is the first Chinese airline to use Optimized Maintenance Program, which leverages Boeing AnalytX to recommend customized airplane maintenance plans.
See full article on Airlive.net