2018-04-14 22:13 UTC

The Airbus A380 is a double-deck, wide-body, four-engine jet airliner manufactured by European manufacturer Airbus. It is the world's largest passenger airliner, and the airports at which it operates have upgraded facilities to accommodate it.
Track https://www.radarbox24.com/aircraft/A388
Portuguese Hi Fly airline acquires two used Airbus A380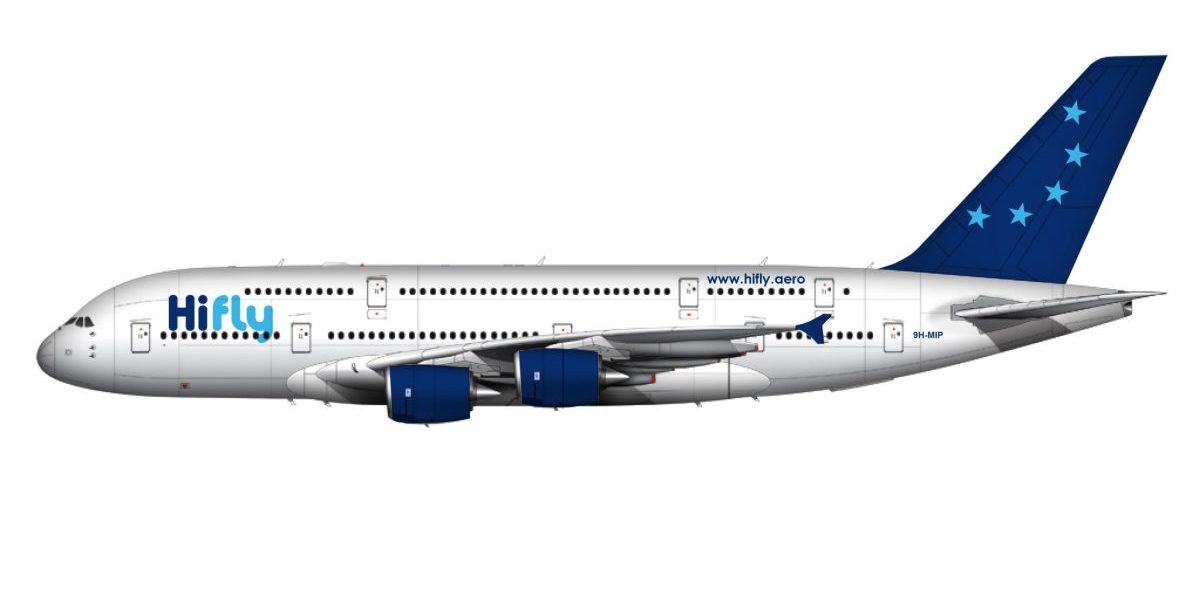 Portuguese-based Hi Fly will become the fourth European operator of the A380 behind Air France, Lufthansa and British Airways, but the first to take second-hand aircraft.
Both superjumbos are currently stored at Tarbes-Lourdes-Pyrenees Airport in southern France, after Singapore Airlines had decided not to extended the leasing-contract with DS Aviation. At the moment, the planes are registered as 9V-SKA (MSN003) and 9V-SKB (MSN005) and painted in white.
Hi Fly's first Airbus A380-800 is scheduled to join the all-Airbus fleet in June this year.
New order from Emirates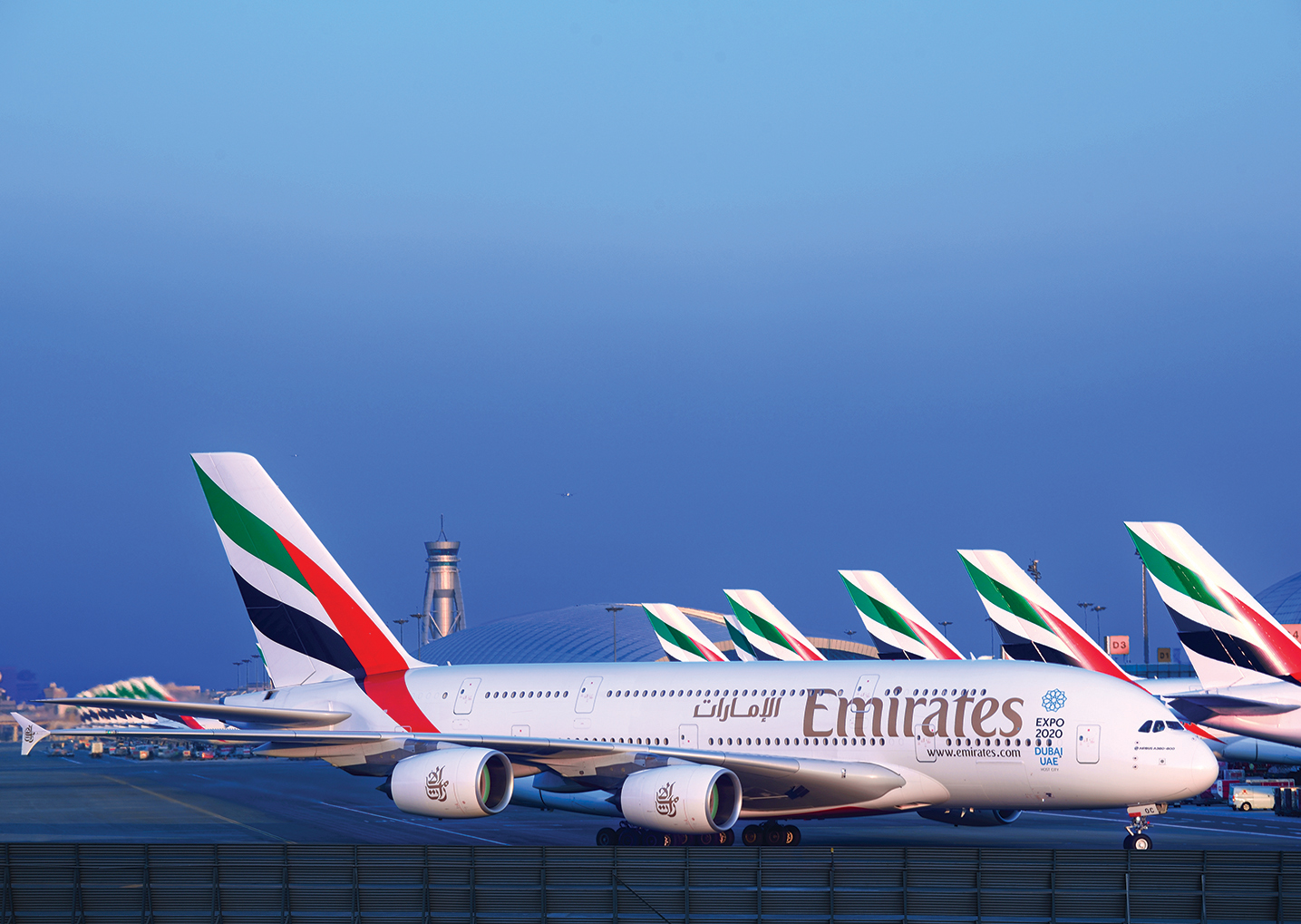 Emirates and Airbus firmed up an earlier Memorandum of Understanding (MoU) and signed a contract for the 20 additional A380s with a further 16 options to be confirmed at a later date. The total agreement for 36 aircraft is valued at US$16 bn based on latest list prices. Deliveries are to start as early as 2020.
Airbus adjusts production rates for A380 programme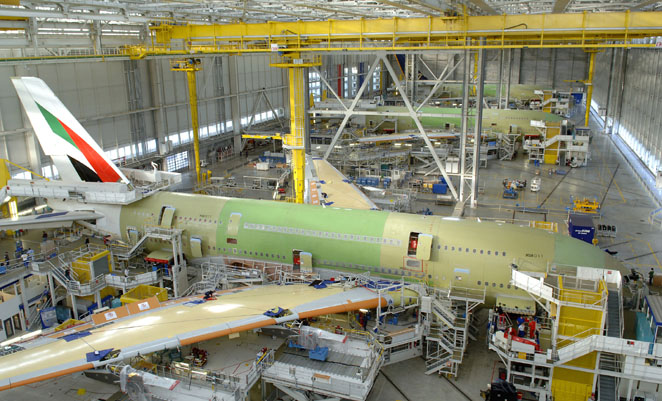 Despite the huge order from Emirates, Airbus confirms the formal adjustment of production rates for its A380 programme.
The new plan, which was presented to the European Works Council, involves the production of six A380s per year starting from 2020.
Final assembly of first A380 for Japan set to start in April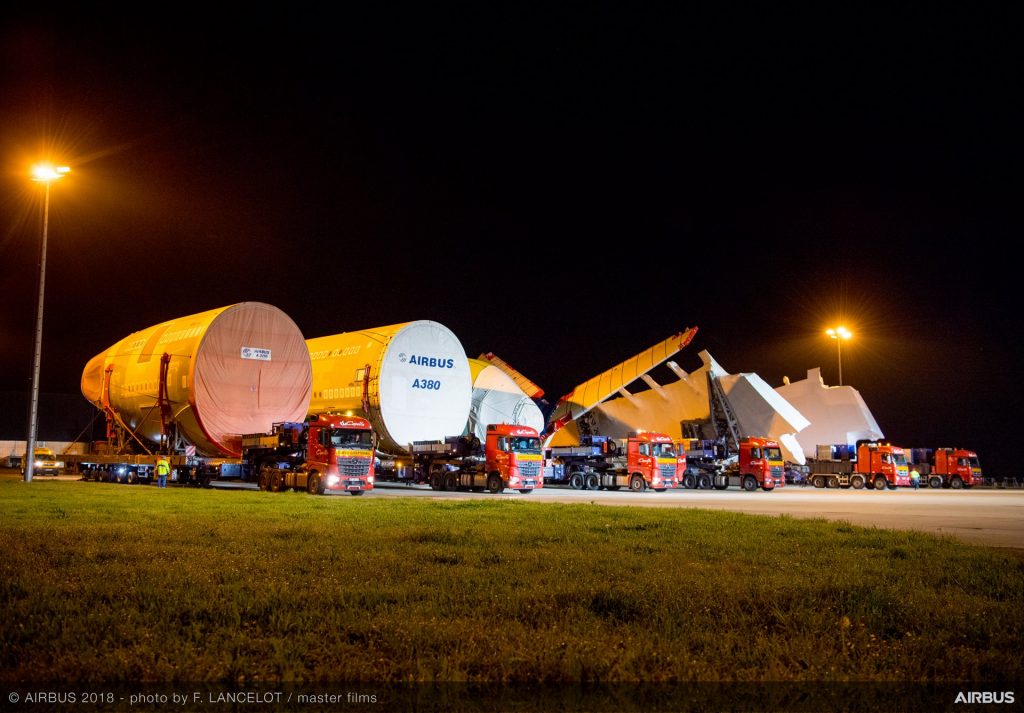 The main sections of the first A380 for Japan's All Nippon Airways (ANA) recently arrived at the Airbus final assembly line in Toulouse via a special convoy, with six subassemblies – the nose, central and aft fuselage sections, the tailplane, and the two wings.
ANA Holdings placed a firm order of three A380s in 2016, becoming the first customer for the superjumbo in Japan. The first delivery is scheduled early in 2019, and the A380 will initially be operated on the Tokyo-Honolulu route.
New A380 Cabin-Flex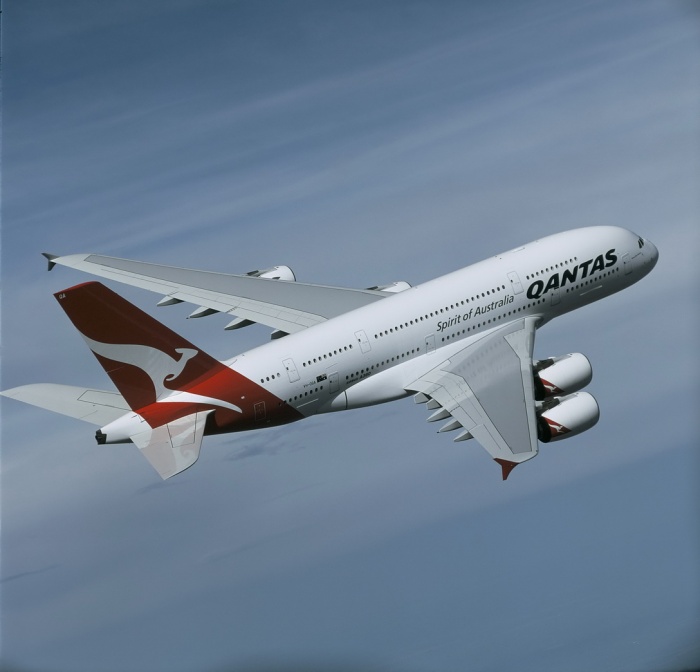 As part of the efficiency-boosting A380 cabin enablers, Airbus has developed a new option: A380 Cabin-Flex.
This solution consists in a new cabin door area arrangement on the upper-deck, suitable for premium configuration with lower density seat counts, allowing airlines to gain revenue-earning floor-space for extra seating without compromising on passenger comfort. The enhancement is available either for line-fit and retrofit.
Qantas has chosen to be the launch operator of the A380 Cabin-Flex on its current A380 fleet from mid-2019.
A380 Cabin-Flex makes available the extra space for additional seats by allowing the upper-deck at door three to be deactivated. Compared with current A380 layouts, A380 Cabin-Flex can bring up to 11 more premium economy seats or seven business class seats.
New iflyA380 app to travellers
Airbus has launched a new iflyA380 iOS app that takes advantage of Apple's latest technology, to open the doors of its iconic A380 aircraft to more passengers worldwide.
The new app enhances Airbus' existing iflyA380.com booking assistant with more choices, features and content and new possibilities to interact with the A380, including taking a sneak peek at the cockpit.
Customers today increasingly expect to design their own experiences and the app gives them the power to do so.
Booking flights and staying updated with real-time notifications is just the beginning.