2018-03-28 19:53 UTC
The history-making QF9, carrying more than 200 passengers and 16 crew, pushed back just before 7pm on Saturday evening and landed in London early on Sunday 25th March 2018.
Operated by a Boeing 787-9, the flight reduces total travel time by eliminating stopovers and taking advantage of the most favourable winds on any given day without having to factor in a mid-point in the Middle East or Asia when choosing a flight path.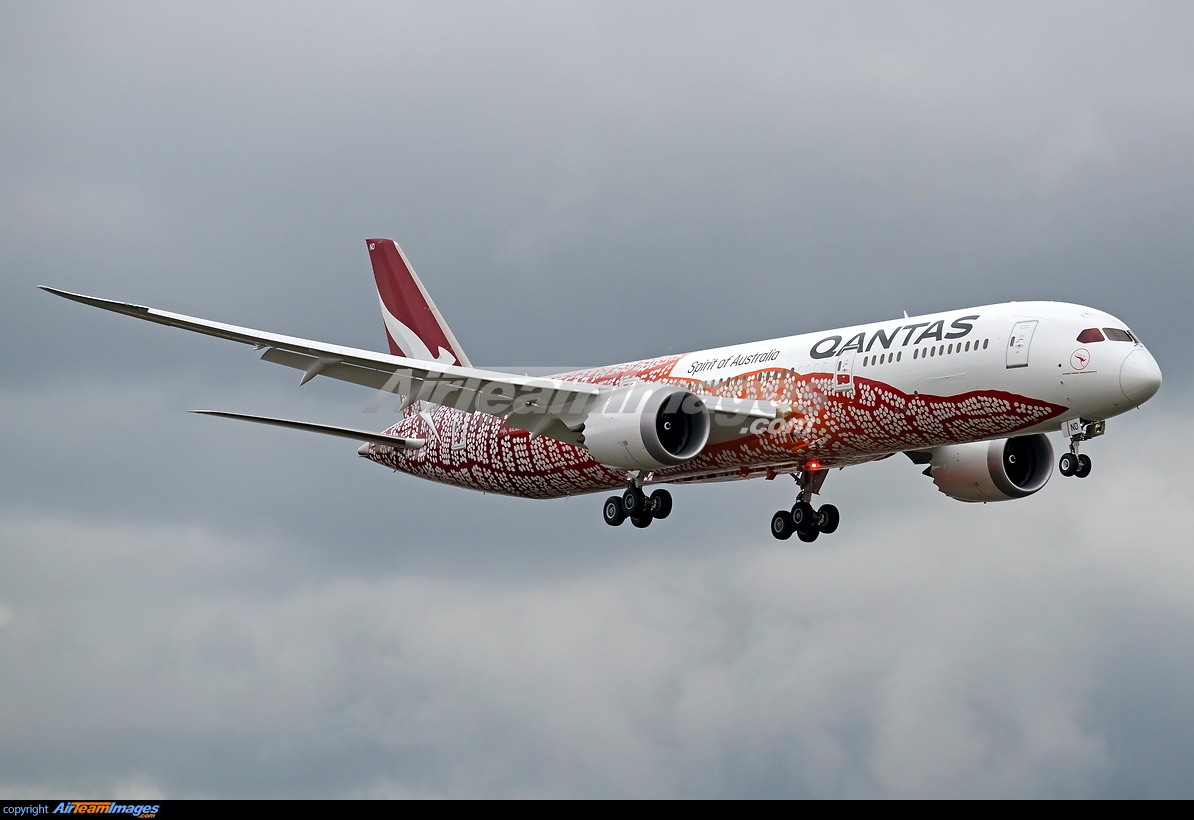 Qantas chose its newest Dreamliner 'Emily' to operate the inaugural service, which features a striking livery by Balarinji based on the artwork Yam Dreaming by Indigenous artist Emily Kame Kngwarreye.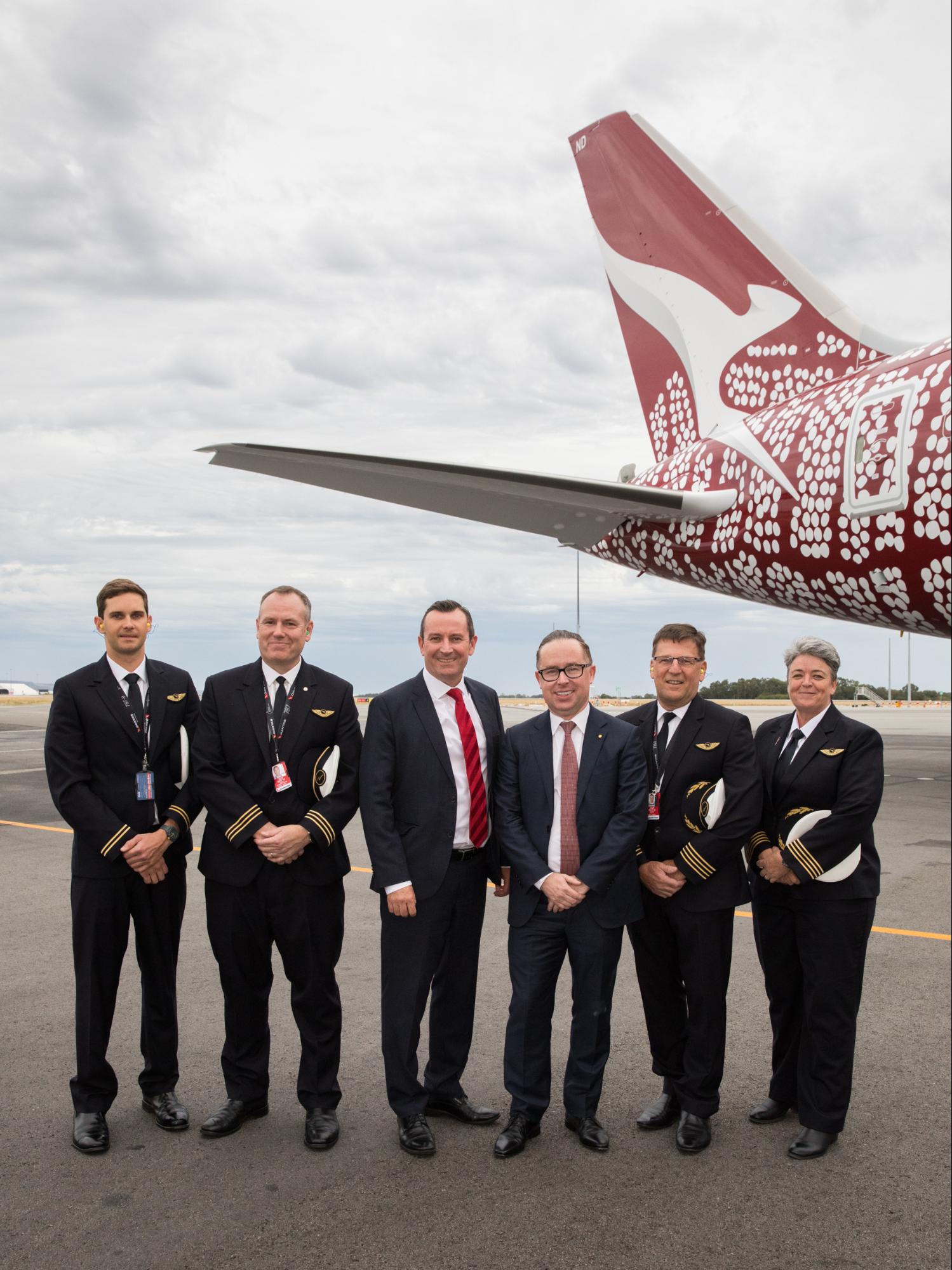 Qantas flight QF9 is operated by four pilots across the 17-hour journey, with one or two pilots resting at any one time.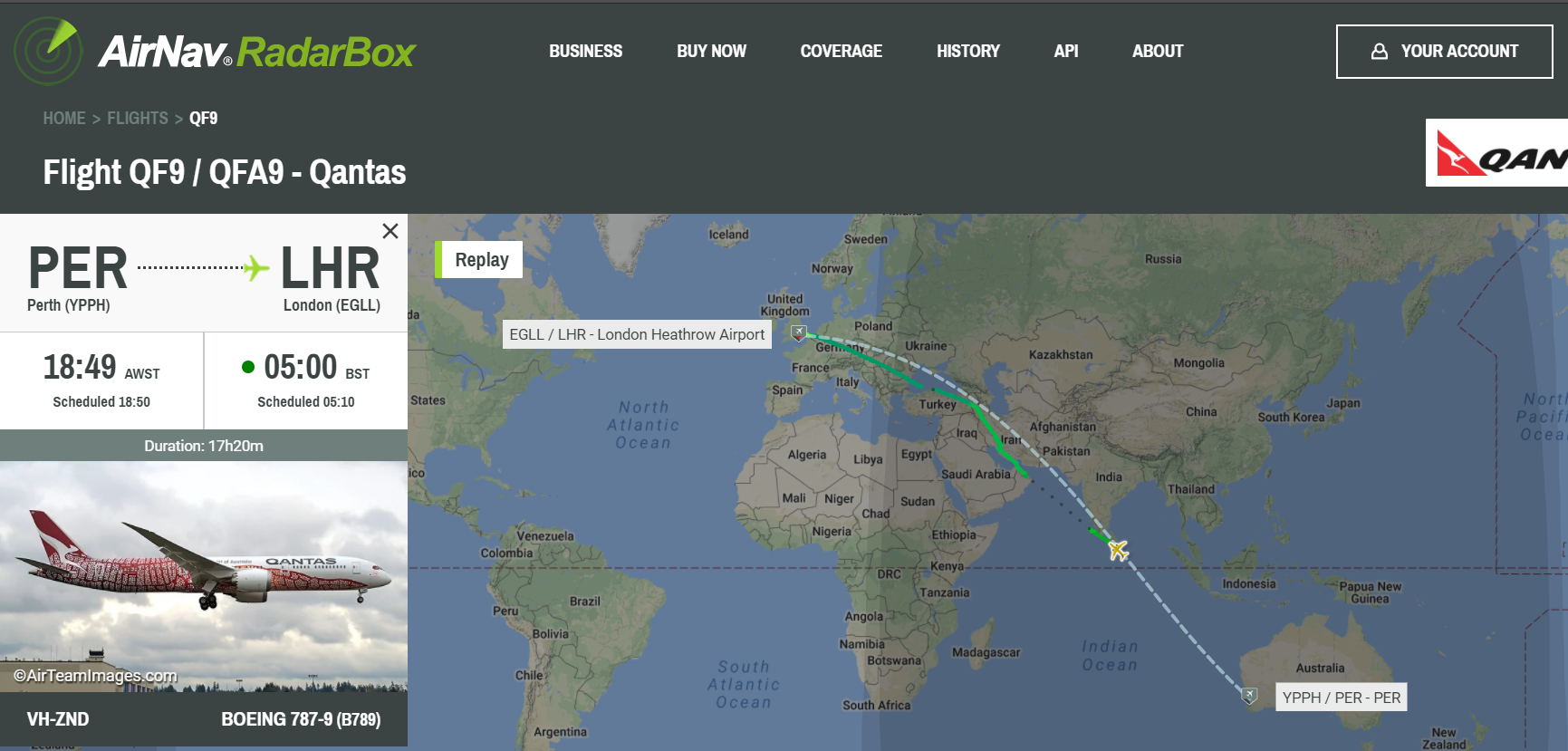 https://www.radarbox24.com/data/flights/QF9
With 14,498 km, flight QF9 is the third longest commercial flight currently in operation. It is the world's longest Dreamliner flight.
QF9 is carrying around 92 tonnes or 110,000 litres of fuel with the Dreamliner burning approximately 20 per cent less than traditional aircraft its size.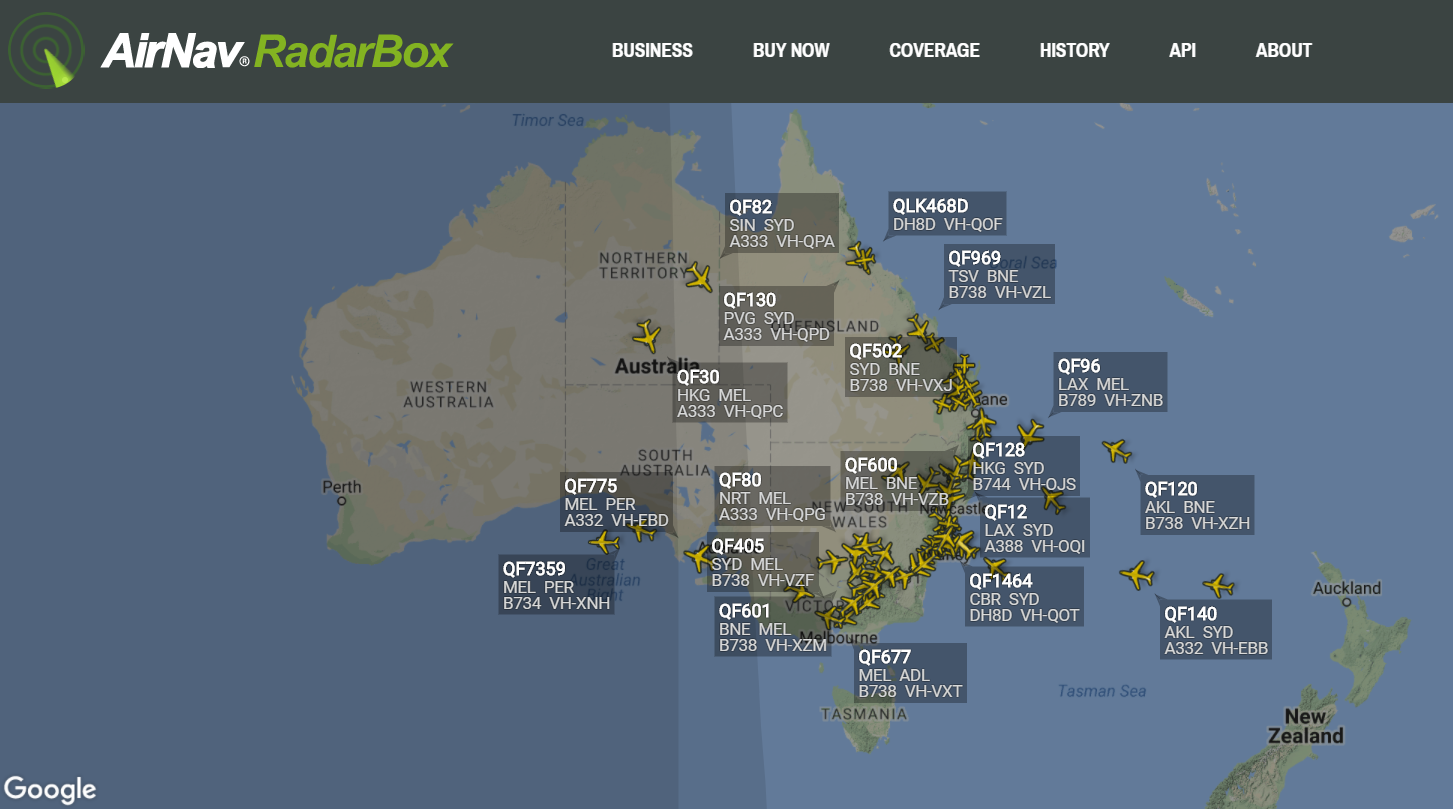 Qantas fleet will include 6 Boeing 787-9 aircraft (still 2 to be delivered).
https://www.radarbox24.com/airline/qf
From today, Qantas customers can choose from three routes between Australia and London:
The direct Perth-London service on the Dreamliner

A reinstated Sydney-Singapore-London service on the A380

Via Brisbane, Sydney, Melbourne, Adelaide and Perth to London via Dubai with partner Emirates on mix of A380 and 777 aircraft.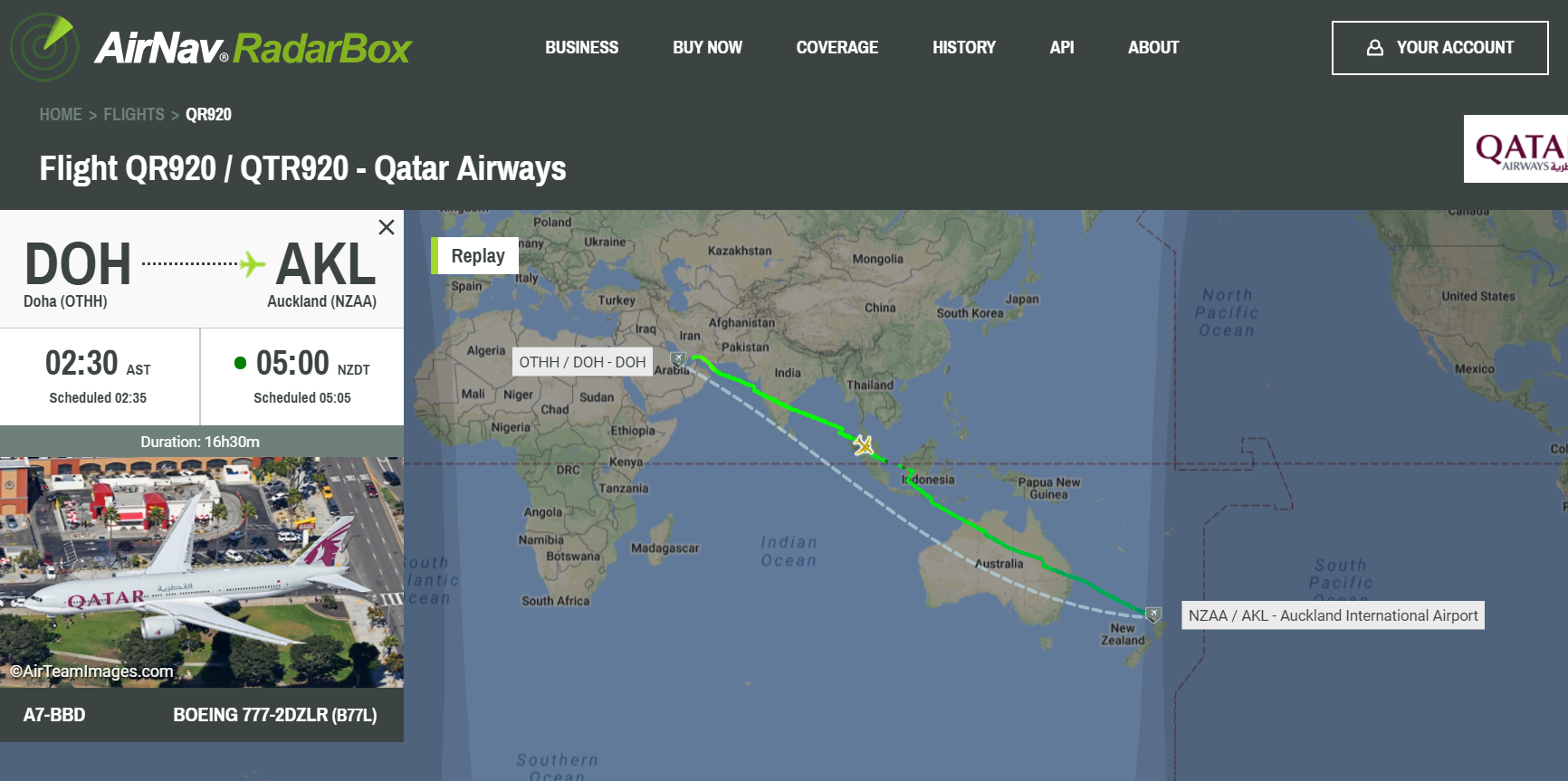 https://www.radarbox24.com/data/flights/QR920
Since 5 February 2017, the longest non-stop scheduled airline flights by great circle distance are Qatar Airways Flights QR921 and QR920 between Auckland, New Zealand and Doha, Qatar

In August 1989, the first Qantas Boeing 747-400, the City of Canberra, set a non-stop distance record for a commercial aircraft by flying 17,016 kilometres (9,188 nmi; 10,573 mi) between London and Sydney in 20 hours, 9 minutes.