What
2017-10-11 20:15 UTC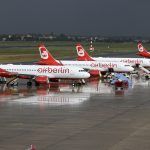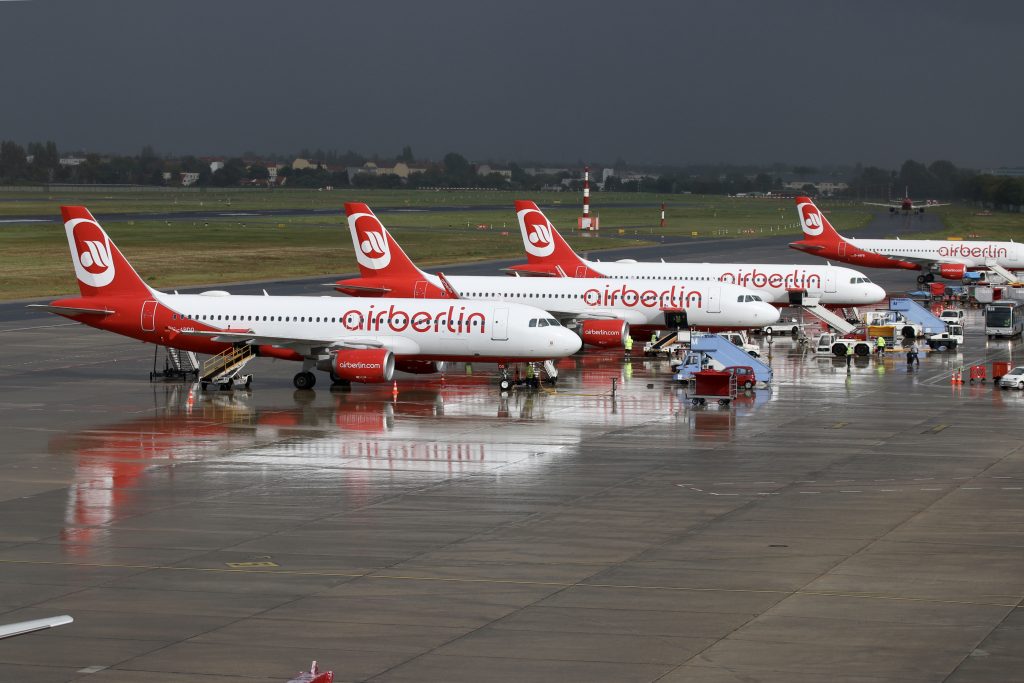 What will become of Air Berlin routes and aircraft, after the airline is ceasing operations on October 28th? Everything you need to know in this article.
Many airlines are interested in taking over some Air Berlin aircraft and routes, but the main bidder for Air Berlins leftover is Lufthansa Group.
Air Berlin currently operates a fleet of 97 Airbus and Bombardier aircraft (compared to 144 in April), 37 of them are flying exclusively for Eurowings (32) and Austrian Airlines (5) in a wet-lease agreement with Lufthansa Group.
Its subsidiary airlines Niki Luftfahrt and Luftfahrtgesellschaft Walter (LGW) are operating a total of 50 aircraft.
The 37 wet-leased A319 and A320s are already in Lufthansa's hand, additionally LH Group wants to take over Niki and LGW, as well as 13 Airbus A320.
On September 26th, Lufthansa's Supervisory Board approved a 1 billion Euro investment for the acquisition of up to 61 aircraft for Eurowings – most of them will come from Air Berlin.
Eurowings is starting many new short-haul routes from Berlin (Tegel), Düsseldorf, Munich, Cologne, Hamburg, Nuremberg, Stuttgart, Salzburg and Zurich in January 2018 as well as increasing the frequency of existing routes. 35 of them are currently served by AB.
Eurowings will also take over Air Berlins subsidiary LGW, who are currently operating 20 Bombardier Dash 8 Q400s for AB. LGW will then use the Dash fleet on some of Eurowings' new routes from Q1 2018. The airline has announced Bombardier Dash flights from Düsseldorf to Copenhagen, Stuttgart, Bologna and Florence. All four routes will start on January 15, more will follow.
Air Berlin is suspending all four remaining long-haul routes on October 15th and has already cancelled most long-haul operations (including all from Berlin) in September.
The long-haul airplanes are leased, so they wont be taken by anyone bidding for the airline. 12 of 17 Airbus A330-200s were ferried to Shannon, Tarbes-Lourdes and Zurich for temporary storage. Malaysia Airlines is going to lease 6 ex-Air Berlin A330s from 2018.
Meanwhile, Lufthansa has announced two new transatlantic routes, Düsseldorf to Miami and Berlin (Tegel) to New York JFK. Both routes are due to start on November 8th (operated by Airbus A330-300) and will be transferred to Eurowings in summer 2018.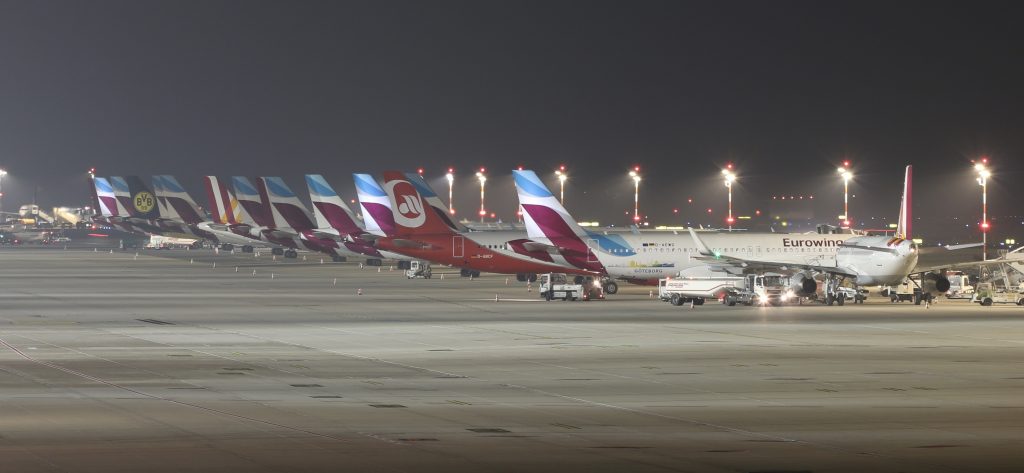 Eurowings has announced several caribbean long-haul destinations from Düsseldorf:
DUS-Punta Cana – starting 08NOV
DUS-Puerto Plata – starting 14DEC
DUS-Varadero – starting 16DEC
DUS-Cancun – starting 18DEC
The flight to Punta Cana on Noverber 8th will be Eurowings' first long-haul flight from Düsseldorf Airport. The airline is also planning future long-haul flights from Munich and Berlin, 3 A330s are going to be based in Munich at the end of 2018.
To manage the increased transfer passenger traffic between Frankfurt and Berlin, Lufthansa is set to operate the Boeing 747-400 60 times on this domestic route in November. The first domestic B744 flight from Frankfurt to Berlin Tegel is going to be #LH168 on 01NOV. There are also unconfirmed reports saying that Lufthansa wants to use the Boeing 747 on flights from Frankfurt to Munich and Hamburg.
Another airline interested in Air Berlin is EasyJet. It is still unclear if and how many aircraft the airline will take over, because of problems in the internal talks between them and AB.
EasyJet has said, they want to start several domestic routes in Germany using Air Berlin slots. The question if they'll move from Berlin's Schönefeld Airport to Tegel Airport (or operate from both airports) is not answered yet.
EasyJet's planned new German domestic routes:
Berlin-Düsseldorf
Berlin-Stuttgart
Berlin-Munich
This article will get updated as soon as there is more information about Air Berlin.
See full article on Airlive.net