This man stood for 6 hours in flight to let his wife sleep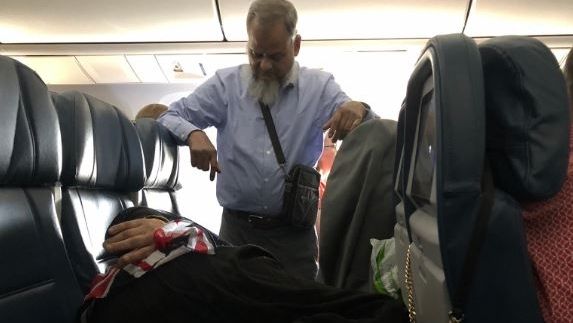 A fellow passenger who witnessed the gesture, took to Twitter to share a snap, tweeting: "This guy stood up the whole six hours so his wife could sleep. Now THAT is love."
In the image, the man appeared to be stood in the aisle of the plane while his wife sprawled across three seats, asleep.
However, some of the social media users had negative reactions after seeing the man's picture. One said that if the gesture was love he'd rather be lonely, another person called the man's wife as selfish and him weak.
The post This man stood for 6 hours in flight to let his wife sleep appeared first on Aviation news and services.