Follow
2018-09-13 10:00 UTC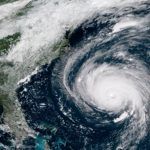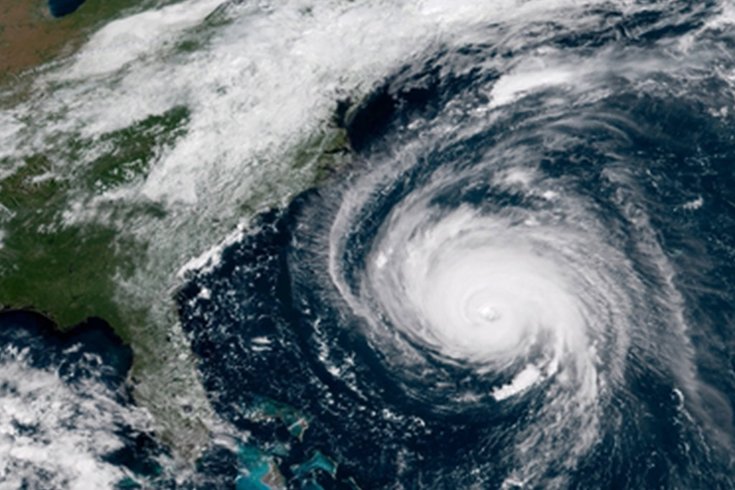 The center of Florence will approach the coasts of North and South Carolina on Thursday, then move near or over the coast of southern North Carolina and eastern South Carolina on Thursday night and Friday
UPDATE #55A-Thursday
DISCUSSION AND OUTLOOK
----------------------
At 200 AM EDT (0600 UTC), the center of Hurricane Florence was
located near latitude 32.5 North, longitude 74.3 West. Florence is
moving toward the northwest near 17 mph (28 km/h), and this general
motion, accompanied by a gradual decrease in forward speed, is
expected to continue through today.  A turn to the west-northwest
and west at an even slower forward speed is expected tonight and
Friday, and a slow west-southwestward motion is forecast Friday
night and Saturday.  On the forecast track, the center of Florence
will approach the coasts of North and South Carolina later today,
then move near or over the coast of southern North Carolina and
eastern South Carolina in the hurricane warning area tonight and
Friday. A slow motion over eastern South Carolina is forecast Friday
night and Saturday.

Maximum sustained winds are near 110 mph (175 km/h) with higher
gusts.  Little change in strength is expected before the center
reaches the coast, with weakening expected after the center moves
inland.

Hurricane-force winds extend outward up to 80 miles (130 km) from
the center and tropical-storm-force winds extend outward up to 195
miles (315 km).  A NOAA buoy located about 60 miles (95 km)
southwest of the center of Florence recently reported sustained
winds of 56 mph (90 km/h) with a gust to 72 mph (115 km/h).

The latest minimum central pressure estimated from data from an Air
Force Reserve Hurricane Hunter aircraft is 956 mb (28.23 inches).
LIVE WIND MAP

LIVE TRACKING MAP

See full article on Airlive.net