BREAKING
2017-10-12 11:06 UTC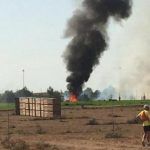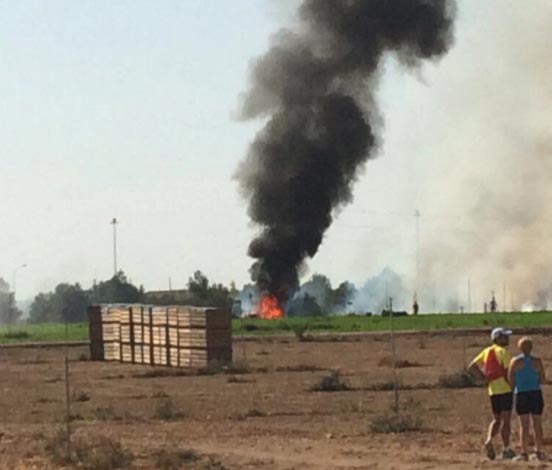 State broadcaster TVE reported the military aircraft was a Eurofighter returning from the October 12 Spain Day flypast and parade in Madrid.
Eyewitness messages published on Twitter suggested more than one aircraft might have crashed.
Accidente aéreo en la Base Aérea de Los Llanos. #albacete pic.twitter.com/4D488KICpO

— MARIO_RP (@marioruiz_ab) October 12, 2017
A Ministry of Defence spokesman told The Spain Report the MoD could only confirm for now that a Eurofighter had crashed near the Los Llanos airbase (Albacete).
No confirmed news of the number of aircraft or the condition of the pilot is currently available.
See full article on Airlive.net