airbus
singapore-airlines
new-york
2018-10-13 19:39 UTC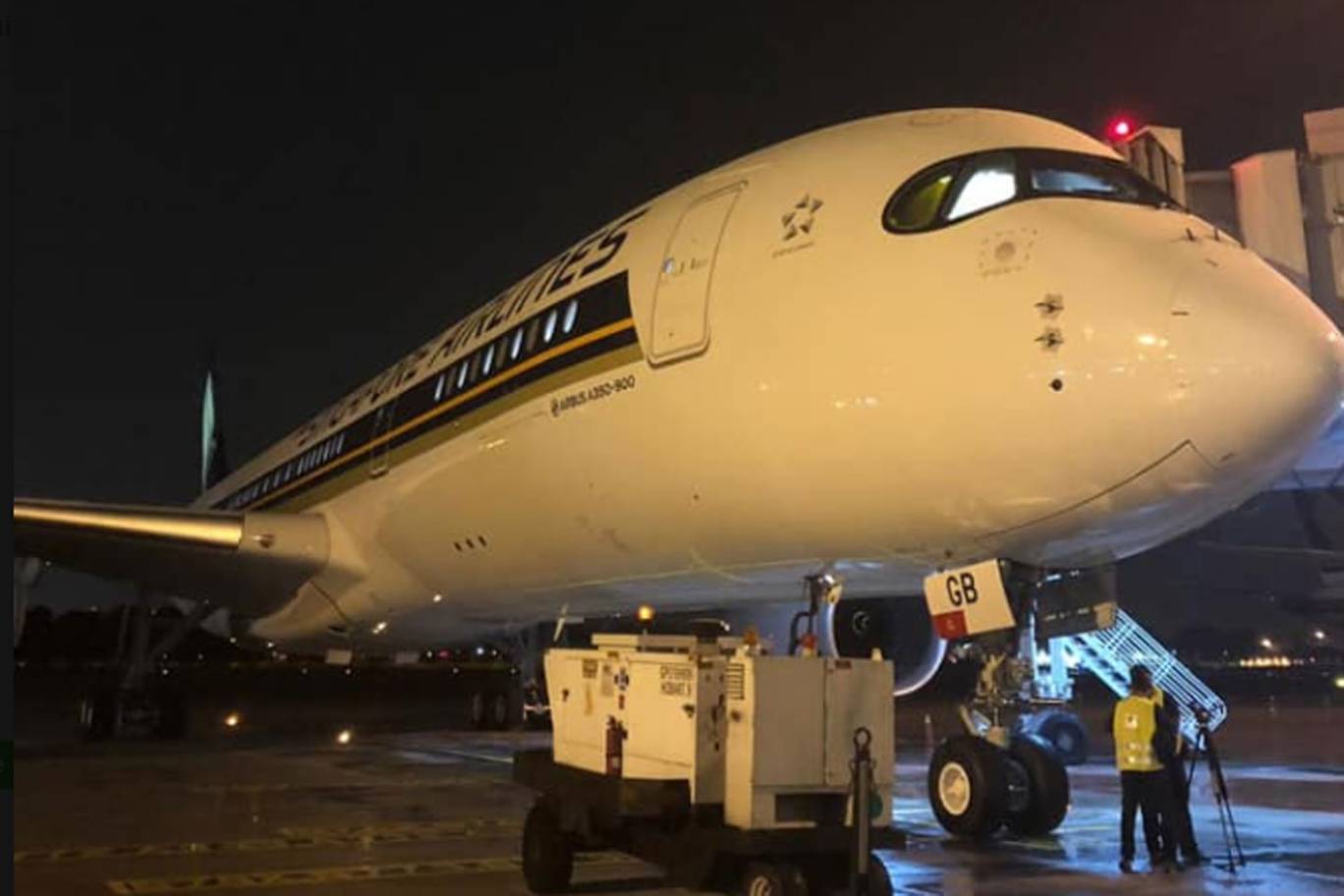 After five years, Singapore Airlines is resuming the world's longest commercial flight between Singapore and New York. The service was abandoned due to rising fuel prices.
On October 12th 2018, Singapore Airlines flight SQ22 from Singapore to New York has landed after more than 17 hours in the air.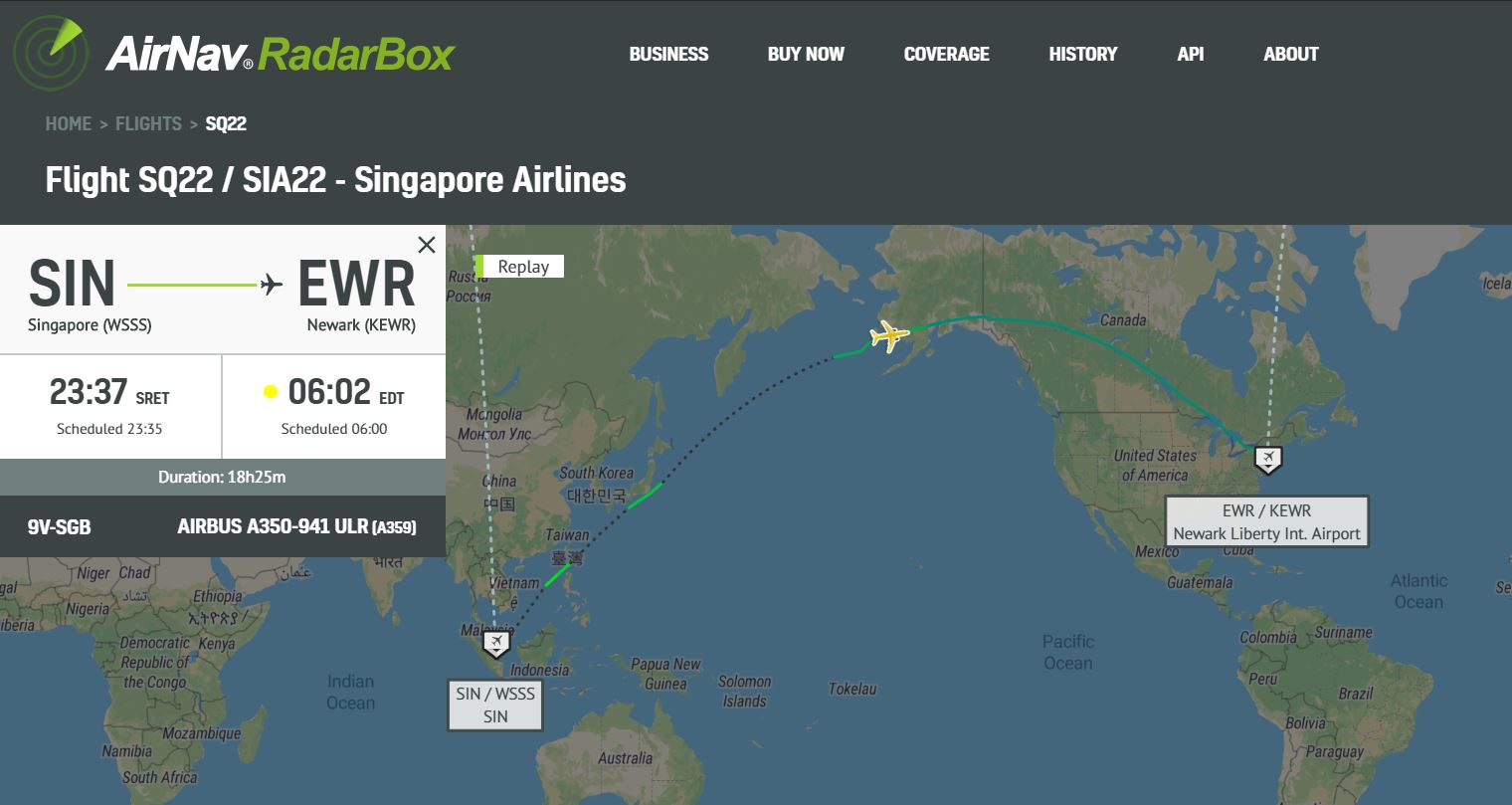 Replay: https://www.radarbox24.com/data/flights/SQ22#1018006826
The world's longest direct flight has touched down in New York after 17h22m. 101.4 tons of fuel were needed for the 16,250 km route, with 10 tons of fuel left in the tanks after landing.
Breakfast was served early on the flight as pilots expected choppy weather due to Hurricane Michael, and didn't want customers to end up "wearing their meals".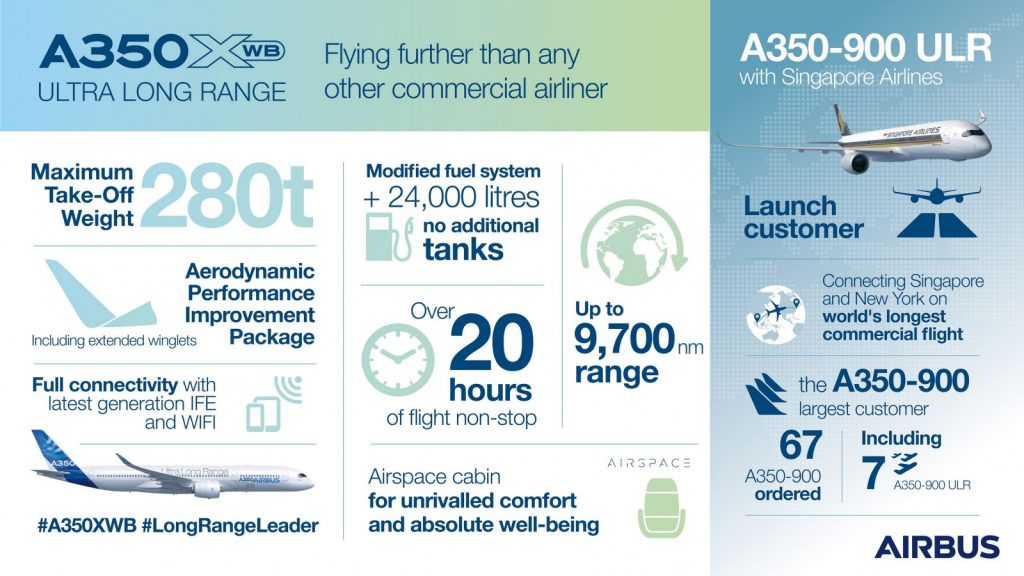 The long-range Airbus A350-900ULR is configured to carry up to 161 passengers - 67 in business class and 94 in premium economy - with no regular economy seats available.
The airline said the route will initially be served three times a week, with daily flights starting on October 18 after another A350-900ULR aircraft enters service.