air-traffic-control
2018-02-16 01:35 UTC
The latest trend in Air Traffic Control (ATC) technology is the movement towards remote tower services. Clearly, new technologies open up opportunities that could cut costs, and possibly overcome labour shortages.
From January 2020, flights in and out of London City Airport will be guided by controllers 128 km away at the headquarters of NATS, which oversees air traffic in the UK.
The bulky tower that currently looms over the airport will be replaced by a sleek new one a fraction of the size, adorned with the latest video streaming technology.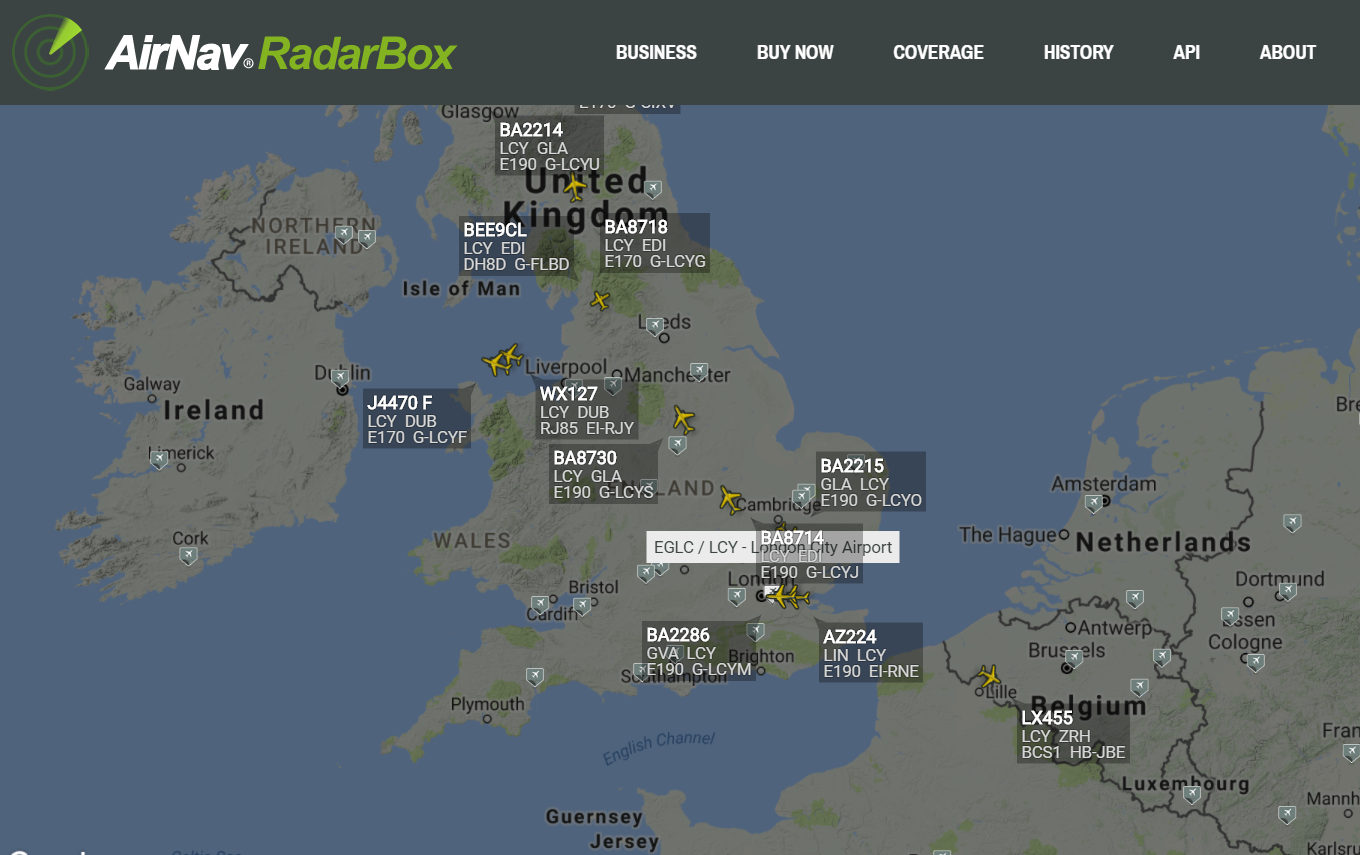 How it works?
In the new system, between 300 and 500 Mbits/s livestream, captured by a nest of 14 HD cameras and two pan-tilt-zoom cameras providing a full 360 degree view of the airport, will be transported back to NATS headquarters via fibre lines moving anywhere between 300 and 500MB of data per second. Once there, the images are displayed on 14 HD screens producing a panoramic view of the entire airfield.
360° video of the virtual tower
If one of the 14 cameras at the airport fails, additional pan and zoom cameras will immediately fill in the gap until repairs can be made. If the entire system fails, the ATC crew can fall back to radar and voice communications, which is what they already use when fog limits visibility.
Track all flights to/from London City Airport:
https://www.radarbox24.com/airport/EGLC
The setup in London is not the only one
Back in 2015, Sweden inaugurated the world's first remote air control tower at the northern Ornskoldsvik airport guided by the air traffic control tower in Sundsvall.
The German air navigation service provider has successfully completed onsite testing of a remote virtual tower, with controllers working position in the Remote Tower Centre in Leipzig. In the future, this centre will provide aerodrome control services for the international airports of Saarbrücken, Erfurt and Dresden.