planespotting
avgeek
2018-10-01 19:22 UTC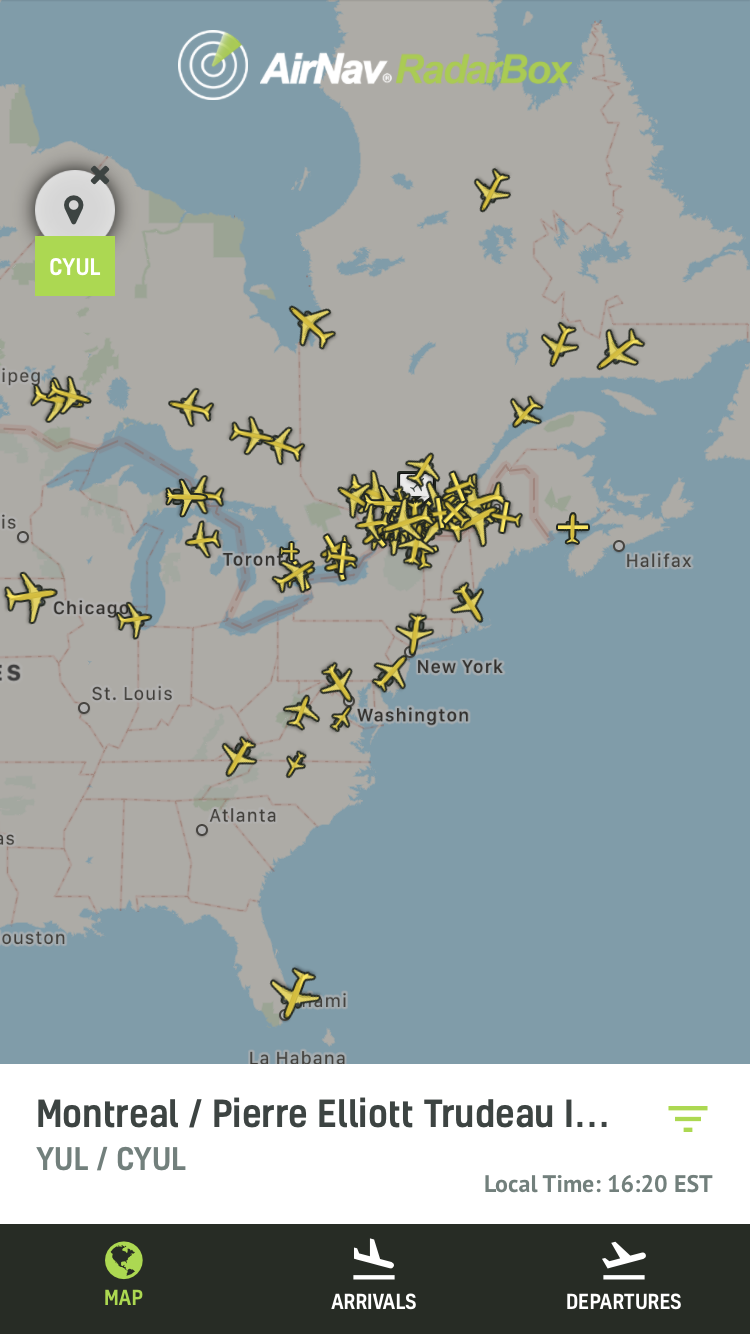 AirNav recently released its brand new mobile app which you can download on both
Playstore
and
Appstore
.
This very useful app allows plane spotters, travelers and curious to track every flight from their favorite airport.
In our exemple, you can display all flights from/to Montreal Trudeau Airport, Canada and that's pretty impressive!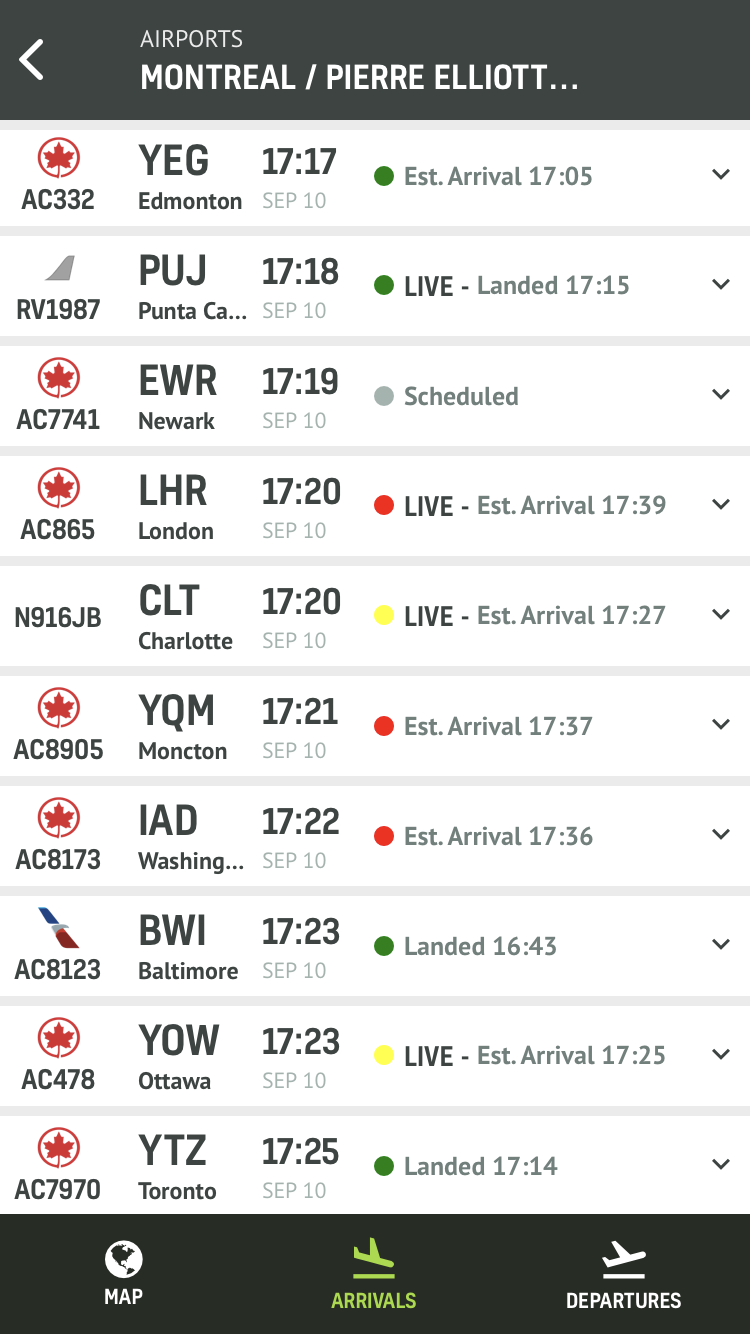 You can choose to view the list of arrivals flights (very usefull if you're picking up a friend at the airport)...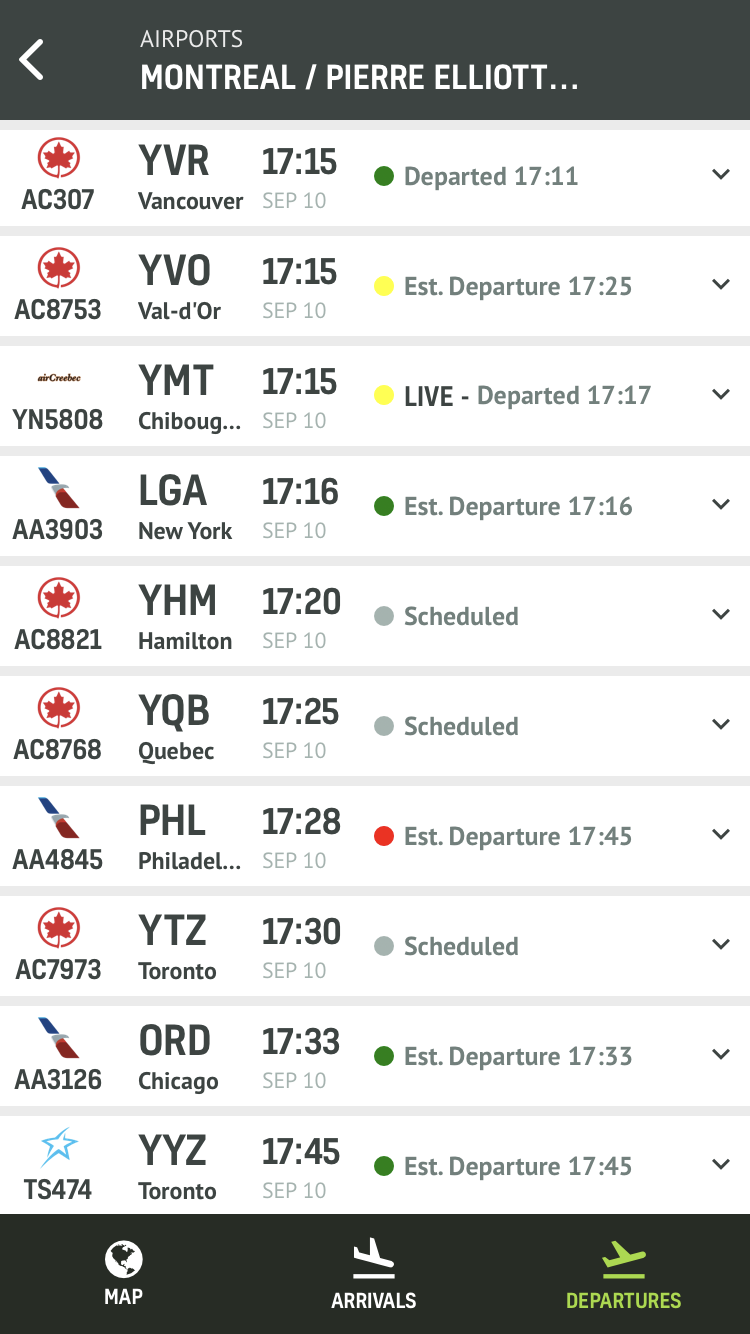 … as well as flights on departure.
This allow you to check schedule of every flight, even late ones.
You're on the ground, watching a plane over your head? Try to guess the aircraft type and then jump to Radarbox app, zoom in and select the flight.
In our exemple Swiss flight LX87 to Zurich just departed Montreal.
You can check details such as the aircraft type and time left to destination.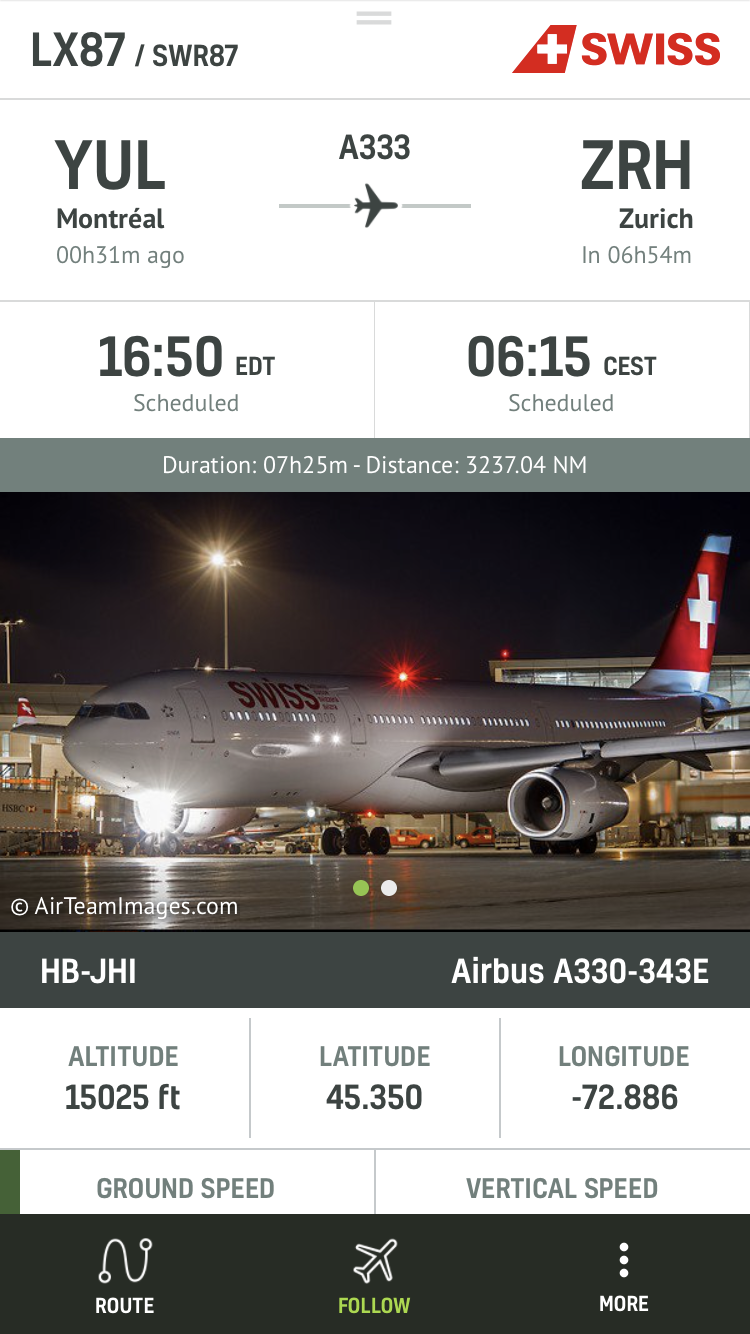 By sliding up, you will get access to all details about this aircraft in real time:
Scheduled departure time

Scheduled arrival time

Aircraft type

Registration

Altitude

Latitude

Longitude

Ground speed

Vertical speed

Squawk code
Click on ROUTE to get a global view of the flight path.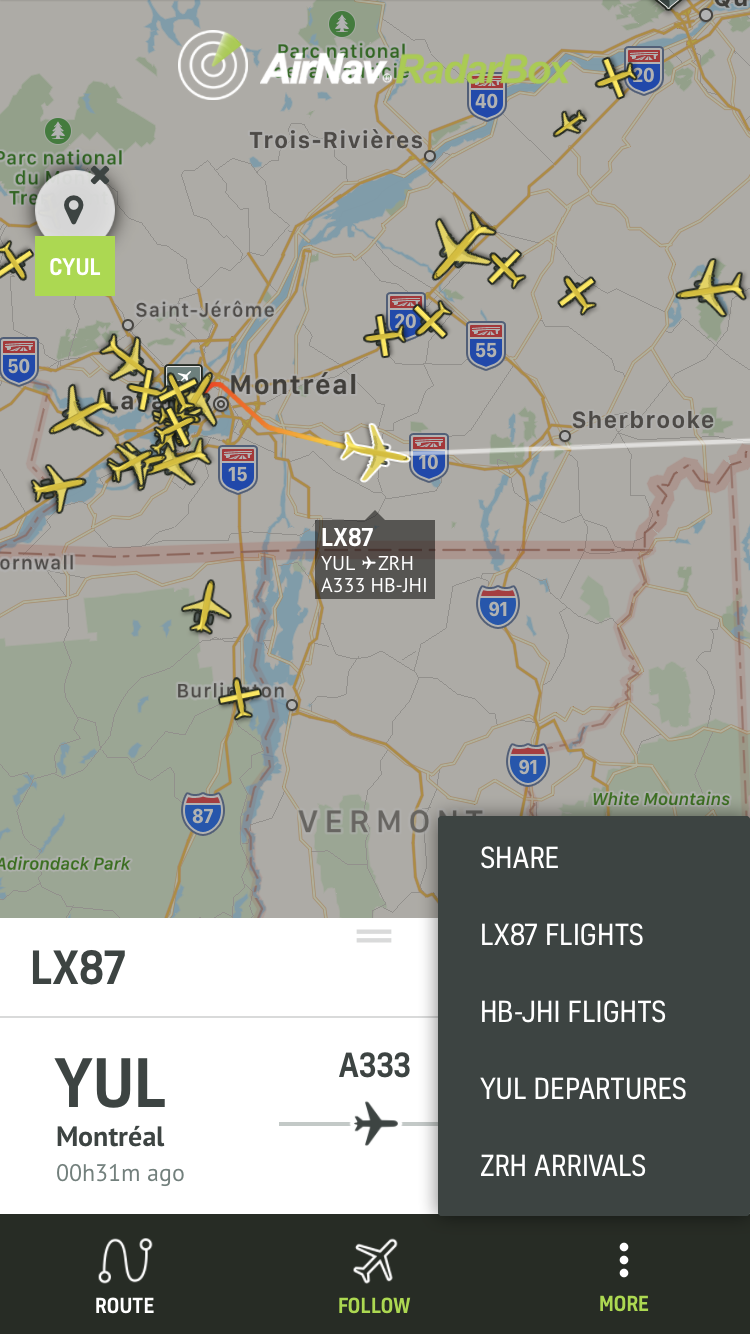 Clicking on FOLLOW will allow you to keep the plane at the center of your screen.
If you click on MORE, you will be able to:
Share the flight with friends

Check LX87 flight history

Check this aircraft history

Check departure airport flights

Check arrival airport flights
Looking at the sky on a beach or watching lights from a plane in the night, you can easily know where this flight come from and where it goes, magic!