business-accounts
2017-10-14 08:31 UTC
We've introduced Business Accounts specially designed for aircraft operators, airports & FBOs.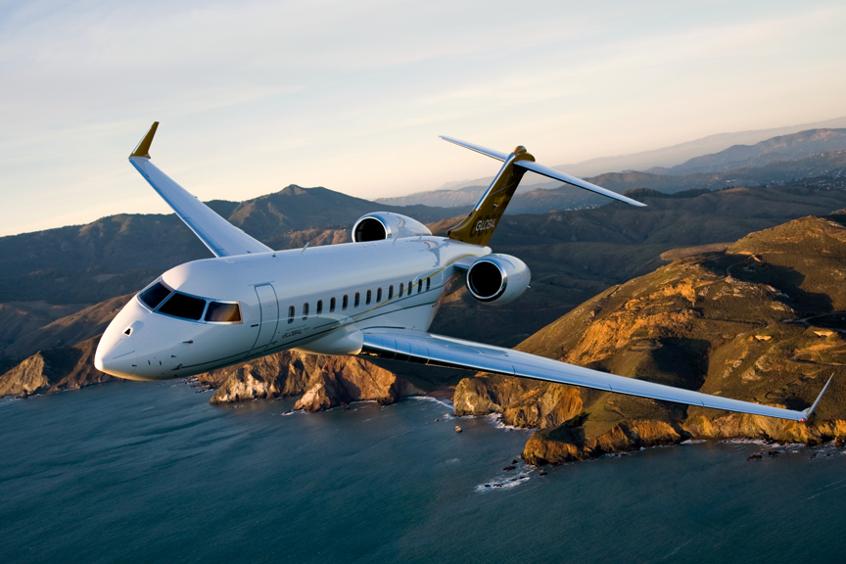 What's so unique about the Radarbox24 business account?
Radarbox24 business accounts have been designed keeping in mind the requirements of FBO's, aircraft owners and aviation related businesses such as airlines and airports. Benefits include access to year of historical flight data, a fleet tracker, where owners & operators can track their fleet, the airport view that can assist FBO's with inbound / outbound flight management and access to RAW flight data. Your business account also includes the features of all other lower tier accounts.
Is Satellite / Space ADS-B included with a business subscription?
The Space based ADS-B data feature is integrated with your business account but is not included with your business subscription. Which means that all it takes is a few clicks to activate it on your MY FLEET page. Pricing for satellite data starts at $79.95 per tail number per month.


Do you offer ADS-B Blocking & Selective Unblocking?
Yes we do! With a business account you can opt to hide your aircraft or fleet on our sites and apps. At the same time you'll be able to see your own aircraft movements without restriction.

I have a Spotter/Pilot account. How do I access space-based ADS-B?
Space based ASD-B is currently available only with a business account. Spotter and Pilot account users need to upgrade to access this feature and will only have to pay the difference in the price when upgrading to a business account.

How much does space based ADS-B cost?
Satellite ADS-B data is reasonably priced, keeping affordability in mind. Pricing for satellite data starts at $79.95 per tail number per month.

How are you different from other providers?
A Radarbox business account offers a whole range of features as well as seamless satellite data integration that other competitors in this space simply do not offer and at a price point that is unmatched.

Can I demo the business account before subscribing?
Absolutely! We offer a 7 day FREE trial on all accounts. Your credit card information is required for security purposes. However, your card will not be charged until the 7 day trial period is over. You may cancel anytime within the 7 day trial period.


Your Fleet Setup Screen

With a Business Subscription its easy to register the tail-number (or registration number) of the aircraft/fleet you want to track. And with a single click you can block or unblock public access to the flight data of the aircraft or fleet. Satellite based flight tracking can also be quickly activated or deactivated right on the MY FLEET page.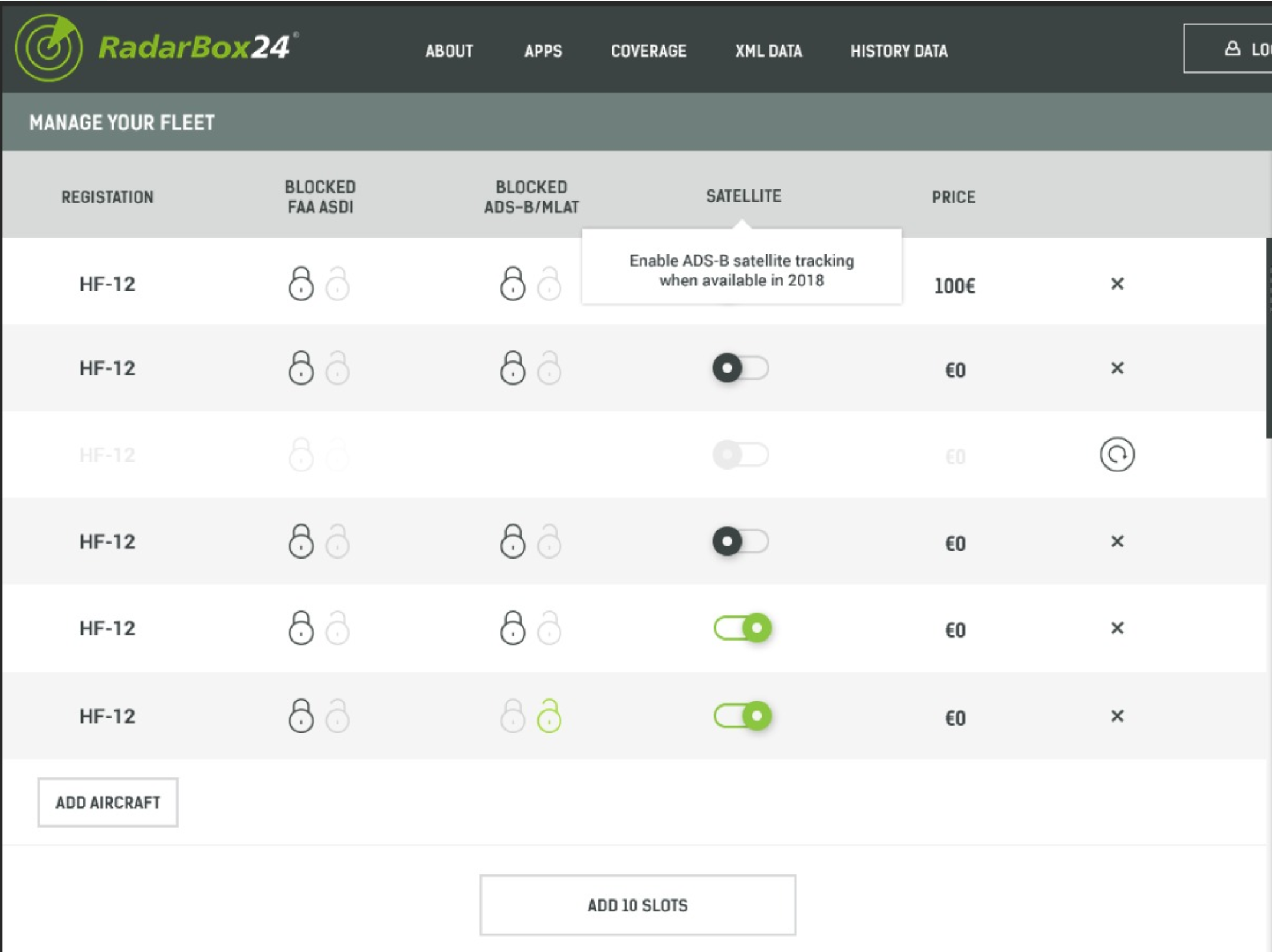 Questions?
For more information please email us at [email protected] , and we'll be happy to answer any questions that you might have.