space-based-ads-b
nbaa-2017
aviation-week
2017-10-16 18:35 UTC

We've just finished a successful show at the NBAA-BACE 2017 and it was wonderful! We met many fellow industry professionals and partners, learned many exciting developments in the aviation world, but most importantly, we announced our latest breakthrough and contribution to aviation history - Space-based ADS-B.
If this is the first time you have heard about this news, you read more about it here. Because we had a booth at the conference, the aviation magazine Aviation Week did a cover on our announcement at the conference in their mini publication for the NBAA conference - Show News:
And here's the article:
Here's a transcript of what the article said:
"Satellites and ADS-B Let You Track Your Airplane With Just Internet Access
Space-based ADS-B is "the next big thing" in the flight-tracking domain as it enables nonstop tracking in places where ground-based ADS-B systems simply cannot reach.
So says Andre Brandao, CEO of AirNav Systems, who is proudly showing off a nano-satellite here at Booth C11545. No, it's not a model - nano-satellites are really small, and AirNav will have a constellation of 88 of them when its space-based ADS-B tracking service is fully operational before 2020, spending $30 million to acquire them and place them in orbit.
The satellites will listen to every ADS-B signal transmitted by every aircraft, and will relay them all to 70 ground stations (the first will be in Accra, Ghana) that will in turn send them to data collection centers in Tampa, New Jersey and London. Looking down - or rather, listening - from above, the tiny satellites have a greater reach than ground-based listening systems, which are restricted to line-of-sight.
This enables AirNav to track every ADS-B-equipped airplane anywhere in flight by tail number.
For an operator that needs to know just where their airplane is, they can track it on the internet after subscribing to AirNav Systems RadarBox24 Business for just $79 per month per airplane. Their aircraft need no extra equipment or any modifications, as they are already transmitting ADS-B.
Space-based Radarbox24 will come on stream gradually; by the third quarter next year it will provide full coverage between Latitudes North 30.
The System is fully compliant with FAA/EASA/ICAO requirements.
"We believe this brings a simple solution to flight tracking," says Brandao.
"
This is a simple solution to flight tracking and it is the most cost effective so far - our service is going to be the most afforable one in the market because we are leveraging on nano-satellites to provide the same coverage as a normal satellite at a lower cost. You may find other providers in the market (our competitors, of course) that offer the same but at a higher price tag.
Here's a nice, close-up picture of our nano-satellite: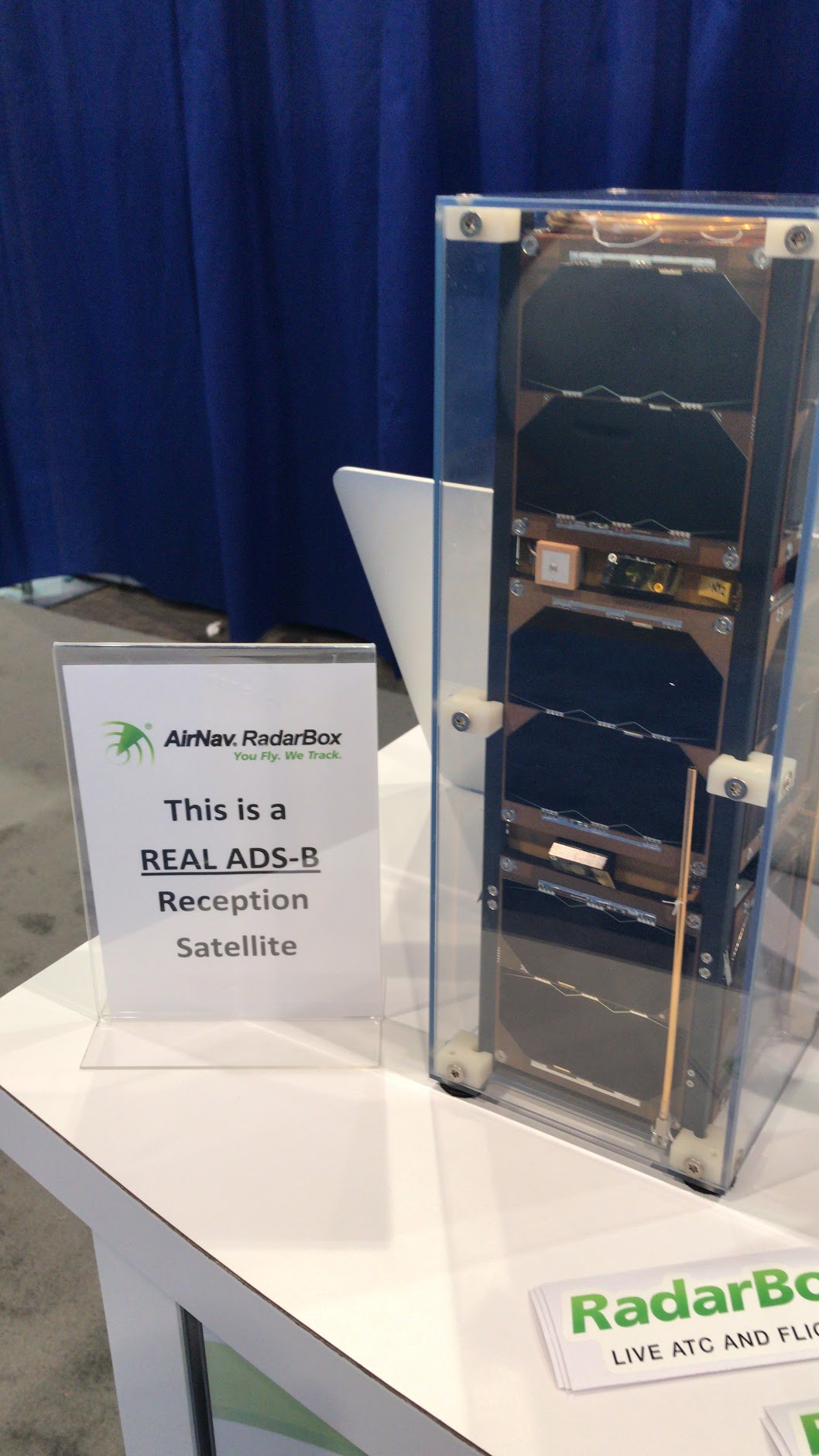 We are truly excited about launching the space-based ADS-B coverage and setting a new milestone. To learn more about the roadmap to this launch, read this blog post.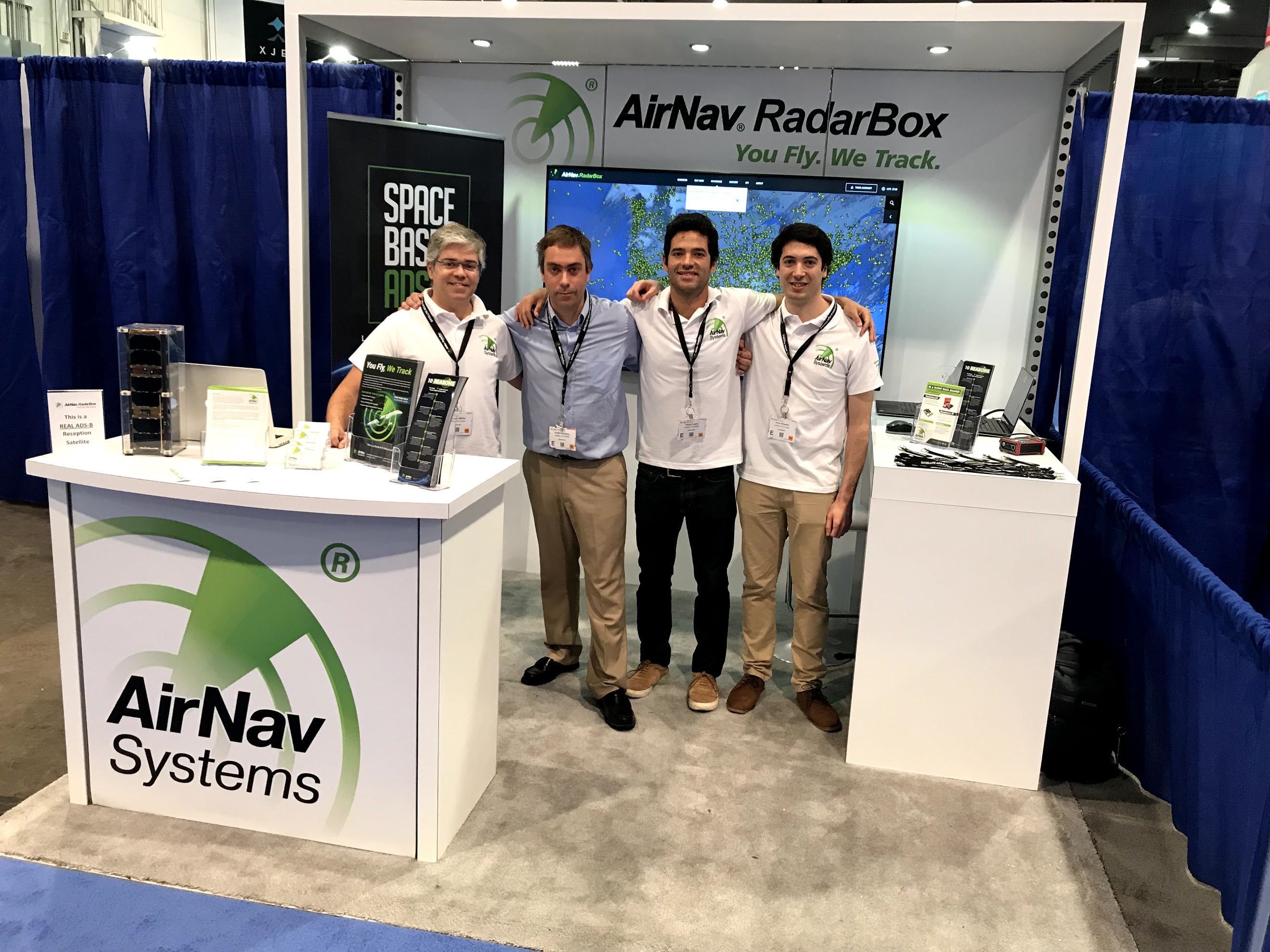 Have questions? Send them to [email protected].