2018-04-27 20:46 UTC
Airbus A350 XWB Ultra Long Range first flight at Toulouse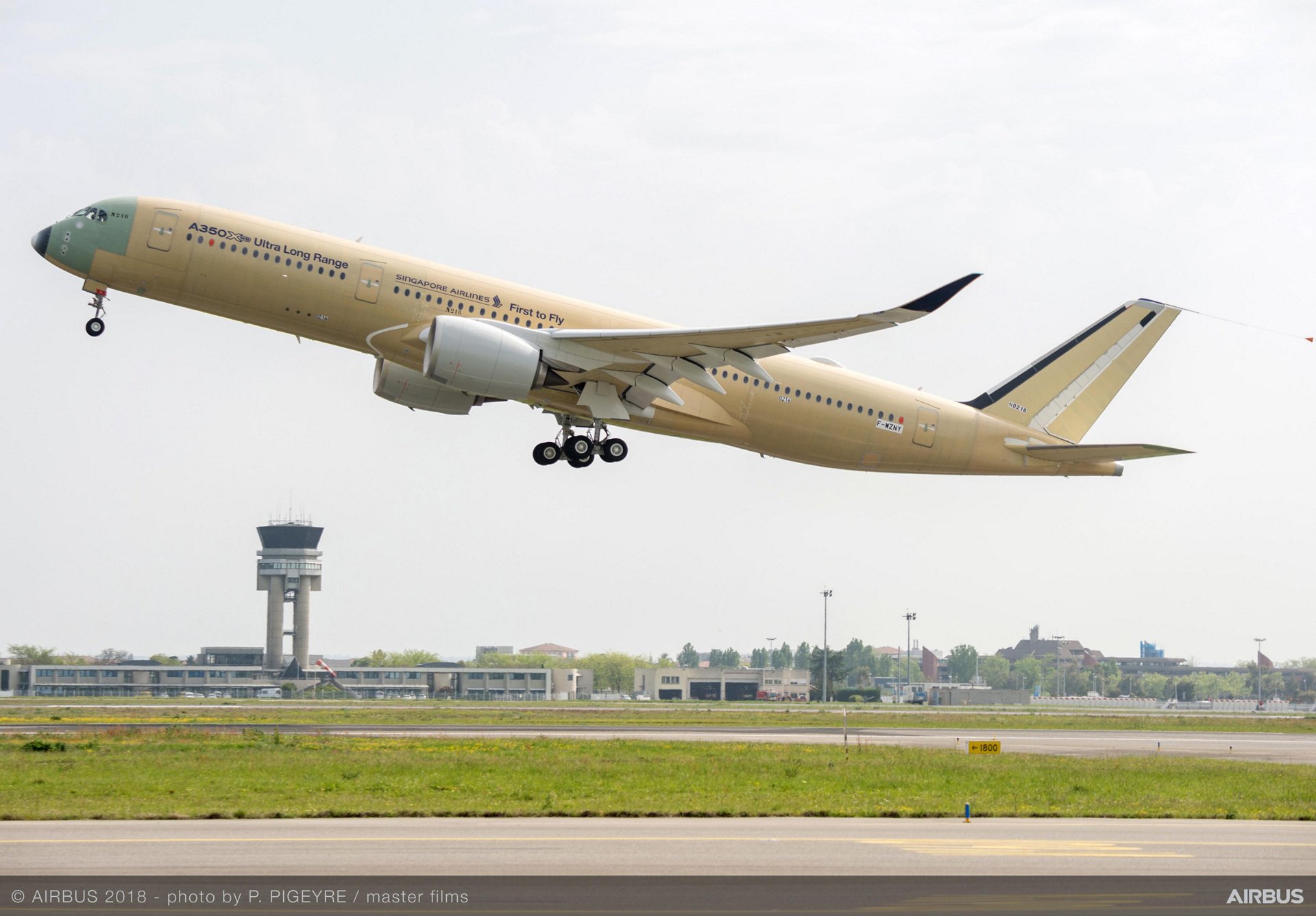 The Ultra Long Range version of the A350 XWB, MSN 216, has successfully completed its first flight last April 23rd. The latest variant of the A350 XWB Family will be able to fly further than any other commercial airliner and will enter service with launch operator Singapore Airlines in second half 2018.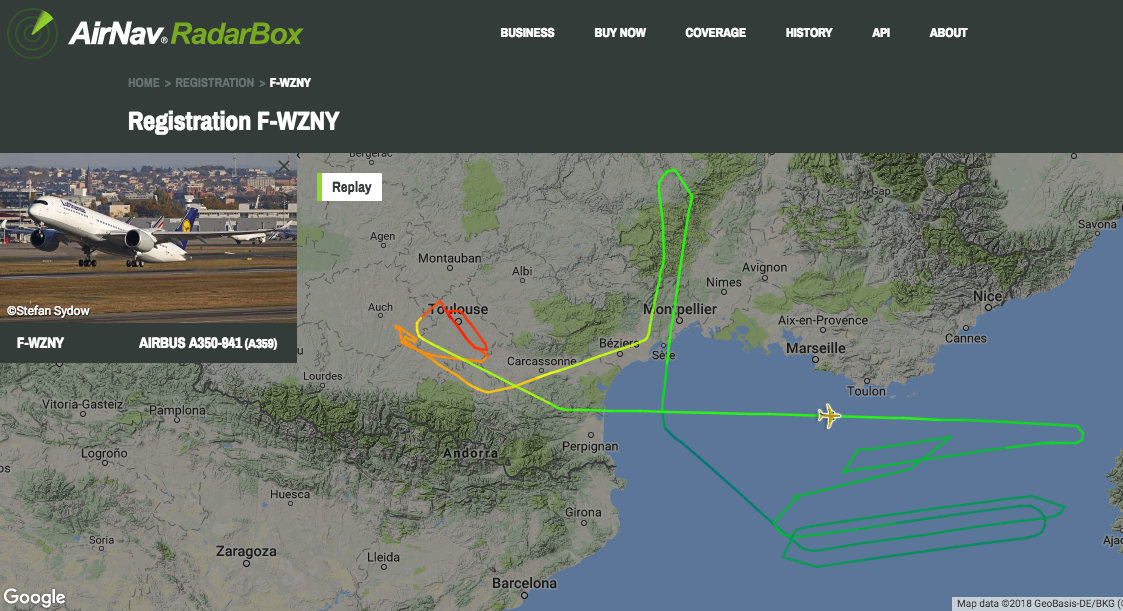 https://www.radarbox24.com/data/registration/F-WZNY#752132762
The aircraft powered by Rolls-Royce Trent XWB engines has embarked on a short flight test programme to certify the changes over the standard A350-900 that will extend its range capability to 9,700 nautical miles. These changes include a modified fuel system that increases fuel carrying capacity by 24,000 litres, without the need for additional fuel tanks.
With a maximum take-off weight (MTOW) of 280 tonnes, the Ultra Long Range A350 XWB is capable of flying over 20 hours non-stop, combining the highest levels of passenger and crew comfort with unbeatable economics for such distances.
Singapore Airlines to launch world's longest non-stop flight with almost 20 hours in the air
Singapore Airlines is set to launch the world's first non-stop flight with almost 20 hours in the air, by the end of this year.
Singapore Airlines' newest plane, the Airbus A350-900ULR will travel on a record-breaking, globe-spanning flight that will connect Singapore to New York.
Earlier, the airline used to fly the gas-guzzling, four-engine A340-500 on the 9,500-mile route, with just 100 business-class seats on board.
The service proved to be inefficient, and Singapore Airlines cancelled the flights in 2013.

Altogether, Singapore Airlines has ordered seven A350-900 Ultra Long Range aircraft, which it will use on non-stop flights between Singapore and the US, including the world's longest commercial service between Singapore and New York.
Singapore Airlines is one of the largest customers for the A350 XWB Family, having ordered a total of 67 A350-900s, including the seven Ultra Long Range models. The carrier has already taken delivery of 21 A350-900s.